121 Sales SUCCESS – Level I Sales Training Master Class
Do You Own or Run Your Own Business?
Are You Looking to Increase your Sales Levels?
I know, it seems like a rhetorical question doesn't it?  Increasing your sales levels within your business is one of the real keys to short and long term business success.  And yet you may be surprised to learn that many business owners either 'hope for the best' or don't fully realise their own potential in the field of sales.  As a consequence they end up 'treading water' in their businesses and just not make any headway…
Do you want more from your business? If so, you're just a single step away from dramatically improving your sales results by registering on our sales masterclass:
'121 Sales SUCCESS – Level I'
You may be aware of the sobering statistics that 80% of businesses will actually fail within the first 5 years.  Now stop for a moment and let's just put that into perspective.  Out of ONE MILLION business start-ups, 80%, yes that's right EIGHT HUNDRED THOUSAND will fail.  And in the next five years 80% of the 20% left will fail too! So in a 10 year period for every ONE Million businesses that start up a full NINE HUNDRED AND SIXTY Thousand will fail.  Or put another way 4% will survive.  Don't you find that incredulous?
We do. Why? Because it's also avoidable.
The reasons businesses fail are numerous, however one of the main reasons is that businesses eventually simply run out of cash due to lack of sales.  Whatever business you are in you have to make the sale to survive.  The better you get at it, the better results you get and the more successful you will be.  This is why our Sales Master Class '121 Sales SUCCESS – Level I' will help you to identify the areas where you excel and (just as importantly), the areas where you need to improve.  It will give you new insights and idea's into how to improve sales in your business.
Here's the Key to Selling and one of your tickets to business success:
Selling, like anything in life, is a skill that needs to be learnt – the more tricks and tips we learn, the better we get.  The sad truth of the matter though is that most people decide they can learn by themselves and if they don't get the results they are looking for they make the fatal assumption that they are 'no good at sales'
So are you ready to fast track your route to sales success?
Whether you sell face to face or over the phone, having a sales process that works for you time after time is the key along with being totally confident in what you do.
'121 Sales SUCCESS – Level I'
Is a highly interactive Master Class that will show you some of the most simple methods and ideas to improve your success in sales.  You'll discover how to increase your conversion rate, win more clients and increase your cash flow.
Don't come to  '121 Sales SUCCESS- Level I' if you just want another 'learn to sell widgets' training day, make yourself feel good and then not do anything with the information you have been given.
I do want you to come if you're ready to explore your beliefs around sales and be willing to take away the ideas and actively use them within your business.  Whether you're new to sales or a seasoned professional who wants to improve your conversion rate yet further and polish your skills then you are guaranteed to benefit from our time together.  Here's just some of the things you will learn:
Learn about 'closing' and improve your own closing skills
Understand a clear sales process that will work for your business
Find out the most common mistakes people make in a sales situation
The one key thing that separates the top 4% of sales professionals
Discover your 'inner' sales game. Your beliefs that may be holding you back from making the sales you so richly deserve
How to 'position' yourself and your meeting to improve your conversion rate
Building Instant Rapport with your Prospective clients
Learn about 'Attention Grabbers' and when to use them
Discover all of the objections you are likely to get in a sales situation and why objections are actually a benefit to you!
Ready to Register NOW?  Just go straight to the bottom of the page to find out how:  Hurry – limited spaces available!
"So, Mike, what else will I get when attending a 121 Sales SUCCESS Master Class?"
Here's just a few more 'extras' when you attend:
Expect an interactive learning environment with like-minded business professionals
Excellent networking opportunities
Your own personal Six step sales SUCCESS Plan
Your own 90 day sales Action Plan
The opportunity to ask ANY questions you have in the field of business sales with me 121 throughout the day to help move you forward…
Remember – this isn't just another 'me too' sales training course.  You will be exchanging and sharing ideas with others and building your personalised sales action plan from all that you learn throughout the day.
Are you ready to improve your sales performance and increase your cash flow?  Great sales people know that to be at their best means to continuously learn through increased knowledge, refreshing old ideas and trying new ideas.  Are you ready to do that now by investing in yourself?  So, how many ideas do you think you will need to recoup your investment? (how about 'just ONE'?)
How do I Register?
Registration is easy – but you need to act fast: The last time this course was run it sold out completely within 96 hours!!  The next 121 Sales Success – Level I Master Class will be running on:
Booking has now closed.  Click below to contact us and be notified as soon as the next class is launched!
To Your Success,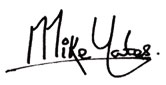 Mike Yates
121 Business – Business Growth Specialist